Retreat 2017
GRK2162 – Retreat 2017
On Oct. 11th – 13th our annual retreat took place at Schloß Schney in Lichtenfels. We had wonderful poster presentations and discussions and enjoyed two days of science and "werewolf hunting" at Schloß Schney.
Our GRK2162 Group: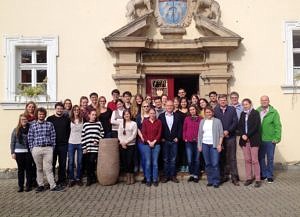 In the first session our PhD-students were challenged to find publications indicating a breakthrough in neuroscience and/or in molecular techniques. Several papers were collected and intensely discussed within the groups during the retreat. Results were presented and the most convincing (and funny) presentation received our group prize.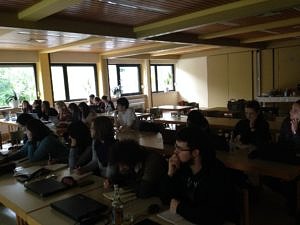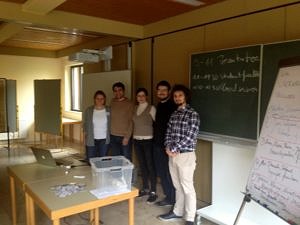 The poster prize was awarded to Hannah Wüst, who impressed the evaluators with her work! Congratulations!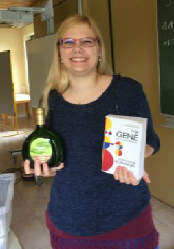 Werewolf hunting at Schloss Schney