Retreat 2019
GRK2162 – Retreat 2019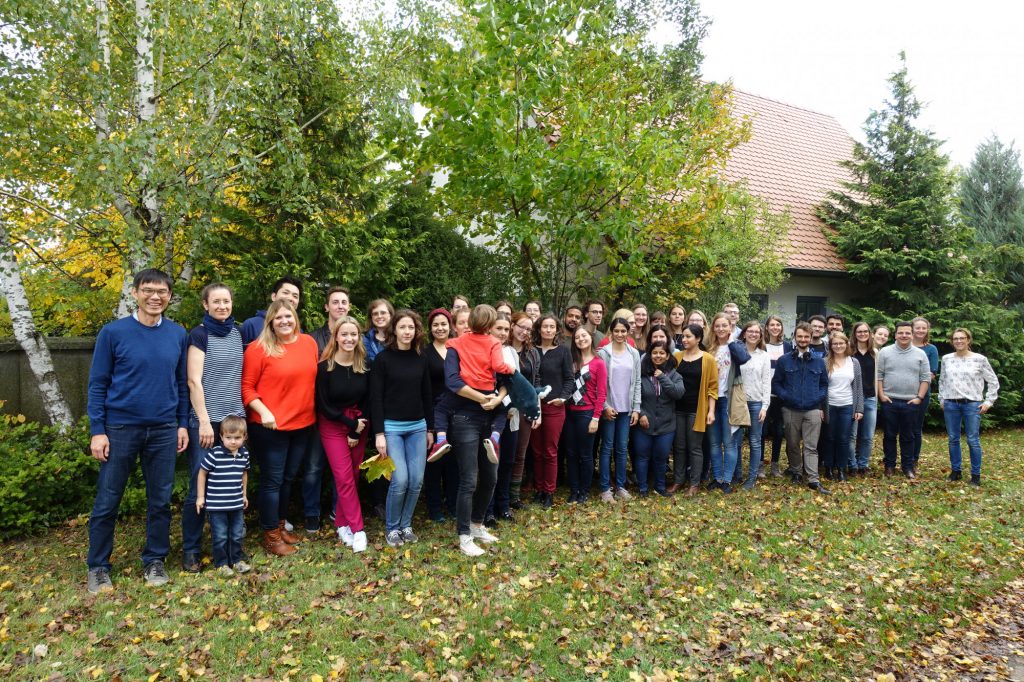 This year's retreat, taking place from 10th-11th of October 2019 in Herrieden, was a very special one for us. We were very happy to welcome our new PhD students and enjoyed getting to know them while spending time with the granduates and PhD students from the 1st cohort who had already defended or are about to finish soon. It was also great that several of our MD students joined us again!
After our arrival, the new PhD students were introduced by their future collegues. Thanks a lot for the funny and interesting presentations! Our new members then presented their master projects in a "data blitz" session.
The poster session in the afternoon was followed by a group activity. Six teams were challenged to design bags to a certain topic (e.g. Brain Development, Psychiatric Disorders, Astrocytes, Neurodegeneration). The teams were evaluated regarding creativity, complexity, on-topic, "idea and realization" and presentation. And the winner team of the "Design your neuroscience bag contest" was…. "Brain development"! Congratulations!
A pub quiz in the evening with questions about Neuroscience, the GRK2162, its members and Erlangen completed the day and made our group grow tighter together.
The general meeting of PIs and postdoctoral researchers in the morning was followed by another lively poster session.
After that, a "poster challenge" session took place, where PIs, postdoctoral researchers and several groups of PhD/MD students competed against each other. The challenge was to identify the PhD students from whose psters figures or picturer were shown… and astonishingly the winner team (one of the students' groups) recognized all figures/ pictures. Impressing how good the students know what their collegues work on!
Thank you for your help, your ideas and your participation in both scientific and social activities!